We Help Retailers Sell More
Buy Now Pay Later lets your customers spend more in your store by letting them pay in installments.
You get paid upfront and leave the installment collection to us.

0% Instalment Plans

Buy Now Pay Later
So many benefits with no risk...
Keep your sales running smoothly
It's so fast and easy they can checkout at your checkout. And it doesn't matter which software you're using, you can use Gratify with any of them by adding it as cash or an alternate payment method.
Upsell online or on the spot
Instalments makes it easy for your customers to add extra products. They can easily pay using their phone. And you can use Gratify online or in-store with no code required.
Always get paid
You always get paid upfront with Gratify, with instalment collection left to us. We take care of the instalments, the payment reminders and the missed payments.
Why do retailers love us?
Check out this video to see for yourself!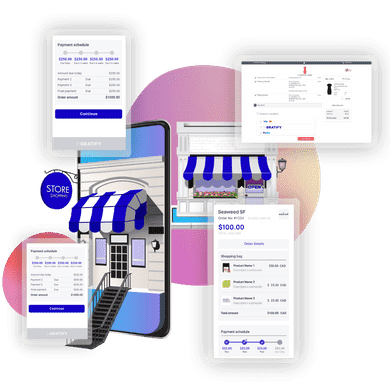 Not all Buy Now Pay Later is created equal...
Don't let your competitors advertise to your customers
Other BNPL providers advertise your competitors to your customers. Gratify won't ever do that.
Keeps Payments Simple
With integrated BNPL from Gratify Pay its an all-in-one solution that you can switch on today.
Sell up to 30% more with BNPL
48% of consumers said BNPL would empower then to spend 10-20% more compared to using a credit card.
We Integrate With These Carts and more!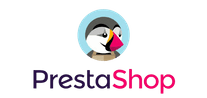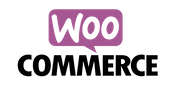 Gratify Pay vs other buy now pay later providers
We have developed our BNPL to deliver all of the benefits with none of the drawbacks experienced with other providers.


Process your own BNPL volume

Offer BNPL to your own merchants

Own more of your merchant's shopping cart

BNPL for your merchants online, instore, by invoice

Payfac portal for complete transaction transparency

Dedicated Partners team to support you and your teams

Local merchant & card holder support teams

OTHER BUY NOW PAY LATER PROVIDERS

White label means you have to manage a consumer brand in market

Rebate revenue is not core revenue

Rebate revenue stops after year 1

Does not grow your transactions

Does not grow your transaction margin

Introduces a 3rd party that could service your merchants payments requirements - cutting you out of the equation

Gratify Payments Inc
2800-666 Burrard St.,
Vancouver, British Columbia,
V6C 2Z7 Canada
Gratify is a Buy Now Pay Later Company that began in 2020 in Vancouver.We have seen the power of a consolidated, simple payments stack. Thats why we believe all payments should be integrated for the merchant. It keeps life simple.